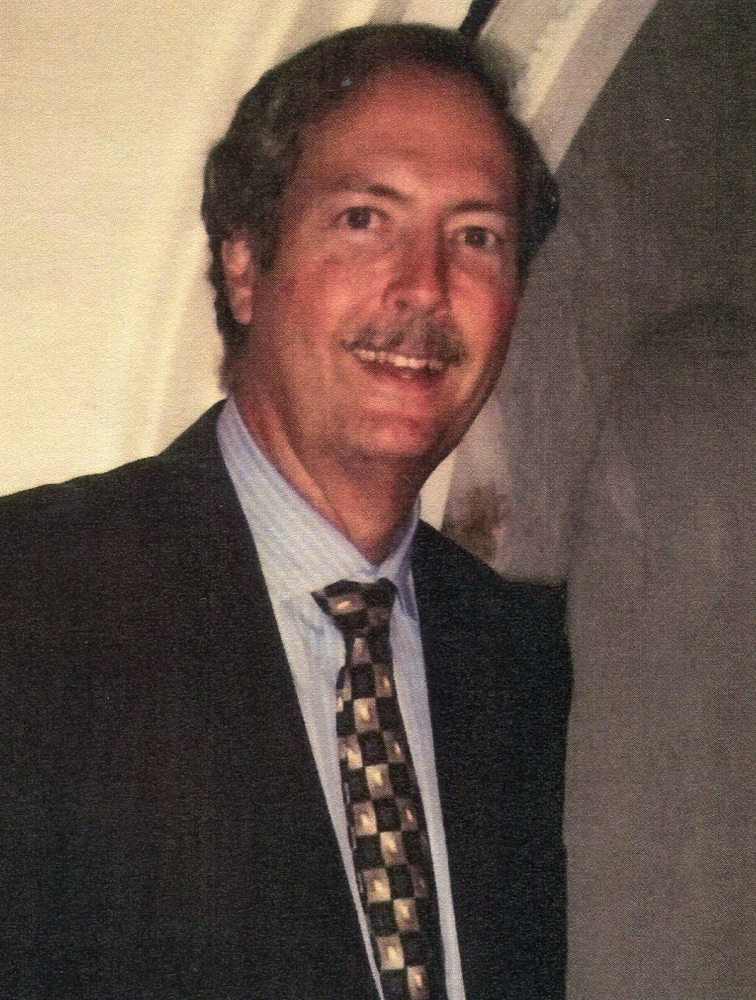 Obituary of Michael J. McCarthy
Binghamton's south side has lost one of its own, Michael James McCarthy. At the age of 68, Michael passed away peacefully in Florida on 12-6-18. We're confident that his dear mother in law, Helen Yontz McGuire, greeted him at the pearly gates of heaven. Michael is survived by his wife, Catherine McGuire McCarthy; his children: daughter, Colleen McCarthy; son, Frank McCarthy and his grandchildren, Baylee Catherine Manning and Maverick Michael Manning. He is also survived by his sisters, Kathleen Butler ( Robert ), Suzanne Burke ( John ) and Eileen Olivera ( David ). His parents, Frank and Rae McCarthy and his former mother in law, Helen Yontz McGuire all preceded him. Cathe's siblings; Christine Gertner, James McGuire, Mary Patricia Maher (Pat), Therese McGuire and her father, Dr. James McGuire, also survive Michael. Immediately smitten, Cathe and Mike's courtship began in their early high school years, growing into passionate love and marrying in 1972. Michael attained a Bachelor's degree in Business Administration from Alfred University. His dream of entrepreneurship was planted early, influenced by hard work and sacrifice growing up in a middle-class, south side family. At his first professional job with Gannett Newspaper, Michael won his first sales contest. Michael, the underdog, surpassed all odds, winning a trip to Hawaii. Possessing steadfast determination, he joined Standard Register, selling and designing business forms for twenty-three years. Anxious to be a business owner, he was constantly researching various business opportunities. He persevered by contacting organizations in pursuit of owning a business, paving the way to future entrepreneurship and success. Michael possessed an insatiable drive to succeed. He created an opportunity by purchasing Snelling and Snelling franchises in 1978. With Cathe by his side, they began their forty years of business partnership, eventually establishing Eastern Temporaries, Inc. in 1986. An advocate for the underdog and a believer in all people, Michael was instrumental in securing employment for many. Nothing was more enjoyable for Mike growing up than frequent trips to Quaker Lake, often sitting on Giblin's dock, dreaming of one day having his own waterfront. Sports was an important aspect of his life. Excelling in basketball and baseball throughout grammar and high school, paved the way to mastering the challenge of golf when he was a young adult. Often, once the golf round had ended, he'd dash out, anxious to meet up with his girl, Cathe. Disney World vacations were frequent, a haven of true relaxation with his family. His strong commitment to his family overshadowed all career goals. As a man of great faith and a devotion to Mary Queen of the Universe, he was one of the founding contributors as Orlando erected a national shrine. Michael was always a dreamer; his ability to create new career avenues provided him the capability to open and operate multiple businesses. He defined sales as his lifestyle. A man of strong work ethics and moral integrity, he turned dreams and ideas into reality. He had strength in the face of adversity, courage in the face of peril and a willingness to stand up for his beliefs, no matter what the cost. The Lee family (his mother) had a history of Alzheimer's disease with Michael beginning his gradual mental decline in 2008. A Funeral Mass will be offered at the Church of Saints John and Andrew, Vestal Avenue, Binghamton, Friday at 11 a.m. Burial will be in Calvary Cemetery, Johnson City. The family will receive friends at the J.A. McCormack Sons Funeral Home, 141 Main Street, Binghamton, Thursday from 4 to 7 p.m. In lieu of flowers, expressions of sympathy in Mike's memory may be made to the Alzheimer's Association, Central New York Chapter, 441 W. Kirkpatrick Street, Syracuse, NY 13204.
Visitation at Funeral Home
4:00 pm - 7:00 pm
Thursday, December 20, 2018
J.A. McCormack Sons Funeral Home
141 Main St.
Binghamton, New York, United States
Mass
11:00 am
Friday, December 21, 2018
Church Of Ss John And Andrew
1263 Vestal Ave.
Binghamton, New York, United States
Final Resting Place
Calvary Cemetery
501 Fairview St.
Johnson City, New York, United States
Share Your Memory of
Michael