Merchandise
J.A. McCormack Funeral Home uses only the finest quality funeral products from the the following manufacturers. Please take a moment to click on the logos below and visit their websites for more information.

For more than 150 years, Matthews International has been a leader in memorialization products. As the premier designer, manufacturer and marketer of memorialization products, Matthews is proud to provide products of unrivaled excellence and superior craftsmanship. Matthews Funeral Home Products is a complete service provider with wide geographic distribution, innovative solutions and products, including a wide variety of wood, metal and cremation caskets, urns and funeral service merchandise.

Since 1919 The Schuylkill Haven Casket Company, Inc. has been servicing the Funeral Industry with hardwood caskets. We manufacture 50 different casket designs using 8 species of wood… walnut, mahogany, cherry, maple, pine, oak, poplar and aromatic red cedar.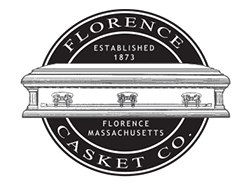 Finely-crafted, high-quality caskets made in America with American labor using sustainable materials
Crafting quality caskets since 1873. Located in the beautiful town of Florence in Western Mass, Family-owned Florence Casket has been a leader in finely crafted caskets for over a century. Florence Casket Company manufactures environmentally friendly products. We gladly customize caskets to your specifications with regard to finishes, moldings, hardware, and interiors, making a casket unique like the individual.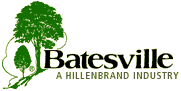 At Batesville Casket Company, we take pride in manufacturing funeral products with beauty, strength and innovative features, and distributing solely to our funeral director customers. See your local funeral professional for more information on Batesville caskets.



Wilbert Funeral Services, Inc. is the leading supplier of burial vaults in the United States and Canada. For those families who prefer cremation, Wilbert offers a complete line of cremation services, urns and urn vaults. Throughout North America and Canada, Wilbert has a network of more than 200 licensees providing quality products, uniform services, and comprehensive merchandising materials designed to educate the consumer.