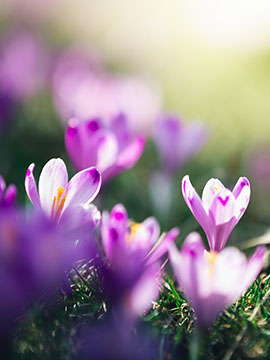 Obituary of Beverly W. Costello
Please share a memory of Beverly to include in a keepsake book for family and friends.
Beverly (West) Costello, of Binghamton died Saturday December 17, 2022 at Good Shepherd Fairview Home. She was predeceased by her parents, Thelma and Alfred West, her husband of 50 years, Charles V. Costello, all of her aunts and uncles and three lifelong friends, Jeanne Cooke, Rosemary Mott and Dr. Henry E. Wolfe. She is survived by several nieces, nephews, cousins and many dear friends. She was a member of the Board of Directors at Good Shepherd Fairview Home/Good Shepherd Fairview Foundation from 1982 to 2000; a member of the Good Shepherd Fairview Auxiliary, General Hospital Auxiliary, the Monday Afternoon Club and the BHS Association. She was employed by NYSEG for twenty-nine years, a member of its Quarter Century Club, assistant treasurer of the City of Binghamton Employees Federal Credit Union (now Horizons) for thirteen years and with her husband owned and operated Costello's Lab Inc. for thirty-eight years. From 1960-1961 they lived and worked in Monrovia, Liberia West Africa. A special thank you to Dr. Ramanujan and associates past and present for the many years of care and compassion. Thanks to Pam for a weekly breakfast at the Park Diner, to Dottie for her Sunday morning visits, to Marie for her expert cleaning, to Tom for his cinnamon buns and glazed donuts, to Shirley, Lavra and Bill for our monthly visits to Turning Stone. A special thank you to the dedicated girls from Home Instead (Mary) and Shelly D. for her inspiration and everything I asked her to do, for buying groceries, bookkeeping, banking, friendly talks and everything in between with enthusiasm and a smile. An apology for anything omitted, it was not intentional. Funeral Services will be held at the J.A. McCormack Sons Funeral Home, 141 Main Street, Binghamton, Wednesday, December 28, 2022 at 1 p.m. Rev. John R. Martinichio will officiate. Burial will be in Vestal Hills Memorial Park. The family will receive friends at the McCormack Funeral Home, Wednesday from 12 noon to 1 p.m. Expressions of sympathy in Beverly's memory may be made to CHOW, 3 Otseningo Street, Binghamton, NY 13903 or to The Humane Society, 167 Conklin Avenue, Binghamton, NY 13903.
Share Your Memory of
Beverly