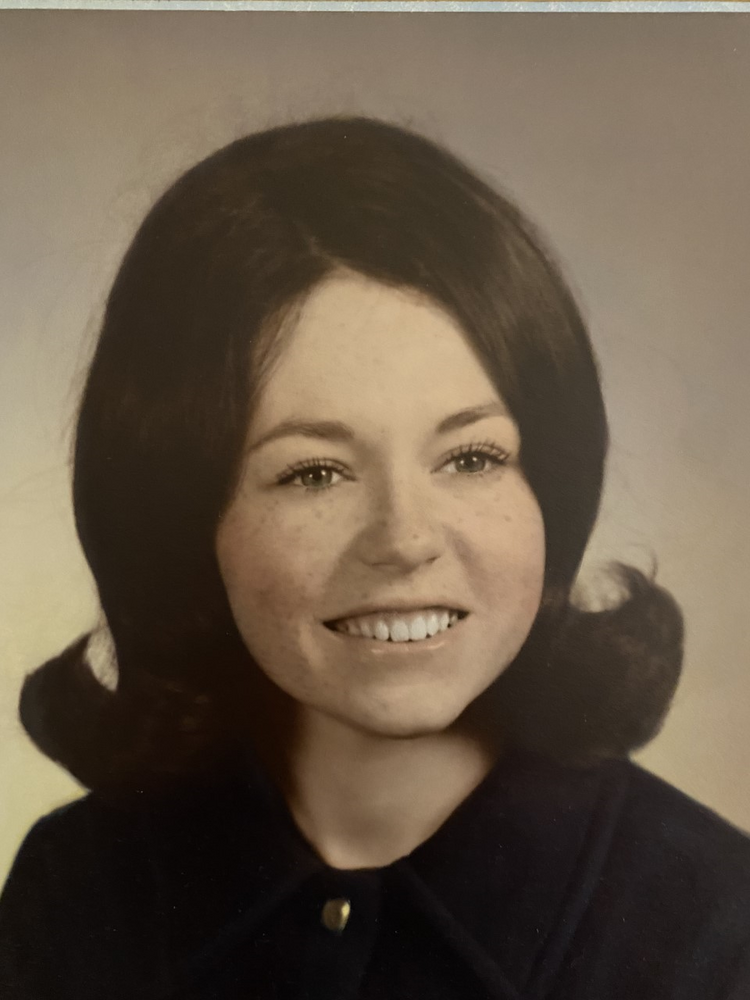 Obituary of Suzanne M. Livingston
Please share a memory of Suzanne to include in a keepsake book for family and friends.
Suzanne (O'Brien) Livingston passed away suddenly July 12th, 2022, on her way home to visit her beloved family and friends. She was predeceased by her loving Parents William and Bernice O'Brien, and a Granddaughter Alyssa Livingston. She is survived by her best friend, soul mate and loving husband of 50 years Karl A. Livingston, twin sons and daughter-in-law Robert and Melinda Livingston of Cazenovia, NY and William Livingston of Longview, TX. A daughter whom she shared a beloved mother-daughter friendship and son-in-law Katherine and Albert Ramirez of Midlothian TX. Her grandchildren Patrick, Robert, Gwen (Livingston), Ronan, Maggie, and Charlotte (Ramirez), her sister and brother-in-law Mary and Gregory Burch of Binghamton, NY, her brothers and sister-in-law Patrick and Neilia O'Brien of Tampa FL, and Robert O'Brien of Rochester NY. Several loving nieces and nephews and great nieces and nephews, as well as many cousins. Her husband and her children were the lights of her life, she loved her kids fiercely and unconditionally giving them a wonderful childhood filled with great memories to cherish and hold. To her Grandkids she was Meema, showing them the same great love, compassion, generosity, and guidance as she did her children. Taking all of them on a huge trip to Disney World, having countless sleepovers, going to all the new Disney movies, trips to McDonalds, teaching the oldest how to drive, she gave all her grandchildren wonderful and precious memories. Meema was Great!!! She shared a special relationship with her brothers, sister, and their children, they meant so much to her and she loved them with all her heart. Always a little girl at heart, she had an eternal Christmas spirit, loved Disney movies, and making these things magical for the people around her. She loved Disney world and cherished her trips to see her favorite Minnie Mouse. We all Love you so much!! Suzanne was a graduate of Seton Catholic High School and Broome Community College in Binghamton, NY. A registered nurse for over 40 years, she was great in a crisis had the heart of a true hero. She started out as a candy striper at Ideal Hospital where she volunteered her time and gained a love for helping people in need. She worked at St. Joseph's hospital in Syracuse, NY, after was a long-time employee of Lourdes hospital in Binghamton, NY where she worked in several different departments and areas of nursing. She was a devout catholic, attending Our Lady of Good Counsel Church in Endicott as a child then later St. Johns in Binghamton, NY, and St. Patrick's in Fort Worth, TX. A Funeral Mass will be offered at the Church of Saints John and Andrew, Vestal Avenue, Binghamton, Wednesday, July 20, 2022 at 10 a.m. Burial will be in Calvary Cemetery, Johnson City. The family will received friends at the Church of Saints John and Andrew, Wednesday from 9:30 a.m. until 10 a.m.
Share Your Memory of
Suzanne