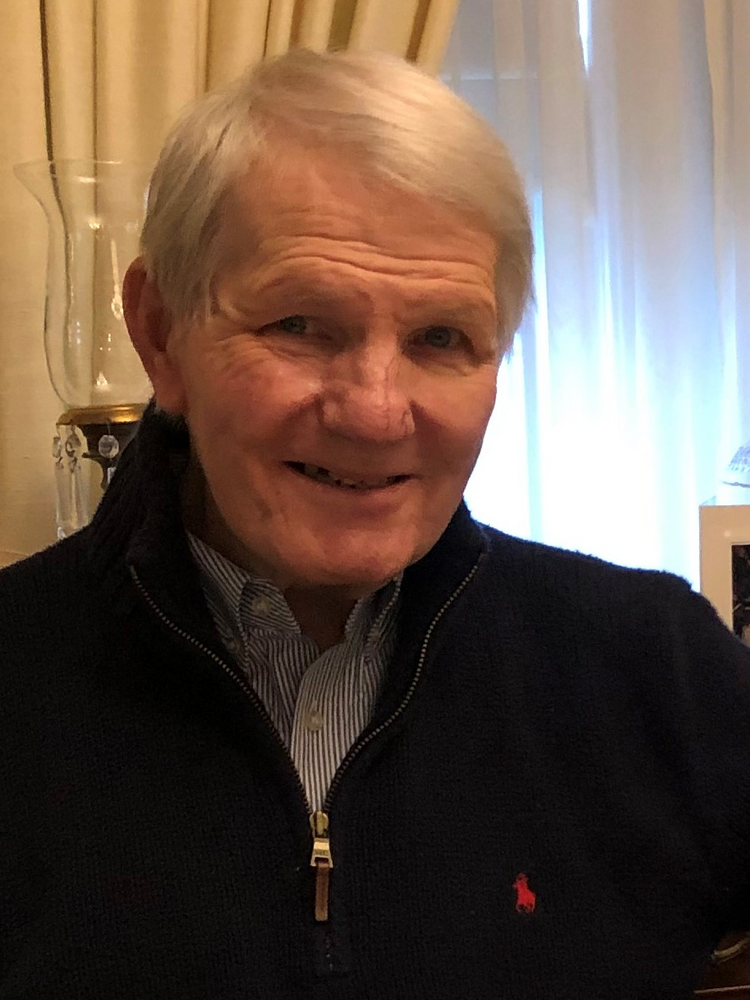 Obituary of Robert C. Cavanaugh
Please share a memory of Robert to include in a keepsake book for family and friends.
Robert Charles Cavanaugh Robert "Bob" Cavanaugh, of Binghamton, NY, passed away peacefully in the early hours of Wednesday, March 16th, 2022, with his wife, Karen (Wood) and children, Robert and Kathryn, by his side. Bob was predeceased by Parents, Irma and Floyd Cavanaugh; Grandmother, Kathryn "Mimi" Reilley, and Brothers in-law, John "Jack" Powers and Michael T. Battaglino. He is survived by the family he held so dear to his heart: His wife of 38 years, Karen, and children, Robert C. Cavanaugh II, and Kathryn M. Cavanaugh and Fur-grandbaby, Finnigan "Finn," whom he loved to spoil. His sisters and their families: Sister, Kathryn (Michael) Battaglino and family, Beth (Joe and son, Conor) Cahil, John Battaglino, Kristine Battaglino, Kathleen (Sam and children, Anthony and Kate) Salamida, Paul (Tammy and children, John and Tara) Battaglino, Kara (Bill) Mohan. Sister, Elizabeth (Sam) Rapasadi and family, Bob (Andrea and son, Bobby) Rapasadi, Kathleen (Mark and Allie) Mancini. The youngest sister, Mary Lousie (Jack) Powers and family, Kristine (Scott) Webb and Joe (Patti) Powers. In-laws: Marsha (Claude) Buck and son Tim. Terry (Carol) Wood and children, Katie and Jess. Cheryl (Paul) Furlong and children Richard and Caitlyn. Bob was born on March 8, 1940 at Mrs. Springer's Private Hospital in the Town of Union. He was raised and spent most of his life on the West Side of Binghamton. He attended St. Patrick's School, Seton, Binghamton Central, and the Cascadilla School in Ithaca. He excelled in CYO and Varsity basketball and football. Bob's path took him through work in construction, the United States Army as a field medic, and service in the New York National Guard. He never strayed far from family and roots though, returning to the West Side, the family homestead and the family store, Cavanaugh's Grocery. Many knew Bob from his presence behind the counter at Cavanaugh's, trading as much in banter as groceries, newspapers, and beer. He was always willing to sponsor community efforts, and took pride in the performance of the Cavanaugh's sponsored Little League team over the years. Keeping it local before it was cool, Bob carried on an extended courtship with Karen Wood, "the girl up the street." They married in 1983 and have been inseparable ever since. With Karen, his partner in business as well as life, Bob broadened his business activities into the coin laundry and carwash spaces, as well as residential rentals. His approach to business (and family, and life in general) was hands on. There was always a project to do, something to be cleaned or maintained, a customer or friend to chat with. Beyond business Bob led an always active life. From dashing off to revolutionary era Cuba, to an early interest in SCUBA, to many mornings of hunting, hiking, and fishing, to a search for the Loomis Gang treasure – Bob was active, outdoors, and curious – qualities his children, nieces, and nephews took to heart in their lives. The family cottage on Quaker Lake was perhaps Bob's favorite place. Bob and his trusty red Chevy pick-up could often be seen slowly heading up Penn Ave after work so he could take a dip, or laden with lawn equipment mulch on a weekend morning for upkeep. He made it a welcoming place for family and friends for a half century. Family was the bedrock of Bob's life. His identity as "Uncle Bob" went beyond blood and into the community and luckiest of all are his two children, who got to call him Dad. Bob was a social person, with many dear friends over the years, some who have passed before him. We want to thank Bill Meade, James Lewis, Patricia O'Connell and Tom Rossi for remaining a constant. We are grateful beyond words for the care he received through the years from Dr. Ramanujan, Nancy Evans, Dr. Lou and their entire staff at Diabetic Care Associates. A Funeral Mass will be offered at St. Patrick's Church, corner of Leroy and Oak Streets in Binghamton, Monday at 11 a.m. The family will receive friends at the J.A. McCormack Sons Funeral Home 141 Main Street, Binghamton, Sunday from 2-5 p.m. Burial will be at St. Augustine's Cemetery, Silver Lake, PA in the spring. The Mass will be livestreamed at tinyurl.com/12w5eun or by going to https://sta-sp.org/.
Share Your Memory of
Robert