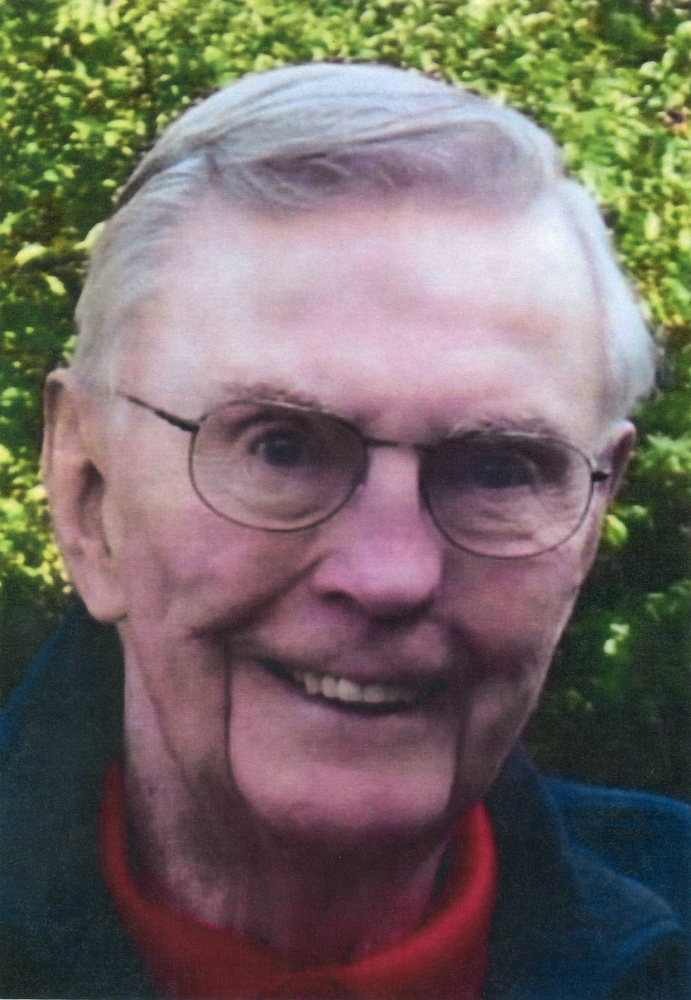 Obituary of James J. Moriarity, Jr.
Please share a memory of James to include in a keepsake book for family and friends.
On November 1st, All Saints Day, Dr. James Joseph Moriarity died peacefully in Chicago where he resided with his youngest daughter and her husband for the past six years. 'Mort' was born January 2nd, 1930 in Albany, New York. He spent his early childhood in Providence, Rhode Island before his family moved back to Binghamton, New York where Jim grew up, married, raised a family, established his dental practice and became a well-known, well-loved member of his church and his community. Jim attended Niagara University and the University at Buffalo Dental School. Following graduation, he served in the United States Navy for 2 years. In 1958, Jim started his dental practice in a modest, three chair office on the south side of Binghamton where he practiced dentistry for over 40 years. As a professional, Dr. Mort was meticulous, timely in scheduling and compassionate in treating his patients. Jim was many things to many people: a consummate professional, a voracious reader, an avid golfer, a longtime member of Vestal Hills Country Club and a key part of the BC Open Tournament for many years. However, at his core, Jim was a family man; a beloved husband, father, grandfather and great-grandfather. As a Dad, Jim was fair, strict and kind. His children loved him deeply. As a grandfather, "Pock" was a fun-loving pal to his fourteen grandchildren. He and his wife, Sara, "Banny" to the grandkids, traveled often and extensively to be a constant part of their lives. Most of Jim's extended family lived their entire lives in Binghamton. He was the last of his generation. He and his family and friends were fortunate to have experienced Binghamton during the second half of the 20th century; an expanding, prosperous time. In addition to his beloved wife of 54 years, Sara French Moriarity, Jim was also predeceased by his mother and father, Helen Reardon Moriarity and James Joseph Moriarity. He is survived by his six children: Kathy Kunsman, Susan (Tom) Wendell, Jim (Alison) Moriarity, Linda Pelletier, Barbara (Hugh) Cussen and Eileen (Brian) Ferguson. He is also survived by 14 grandchildren: Eleanor, Megan (Moran) and Jack Kunsman; Steven, Michael and Sara Wendell; Caroline, Jimmy, Michael and Matthew Moriarity; Nicole and Trey Pellietier; Lauren and Kevin Downey and his great-granddaughter, Scarlett Moran. A Funeral Mass will be offered at the Church of Saints John and Andrew, 1263 Vestal Ave. Binghamton, Friday November 12 at 10 a.m. A private burial will follow. The family will receive friends at the Church of Saints John and Andrew from 8:30 until 10 am. In lieu of flowers, expressions of sympathy in Jim's memory may be made to Seton Catholic Central High School, 70 Seminary Ave., Binghamton, NY.
Share Your Memory of
James