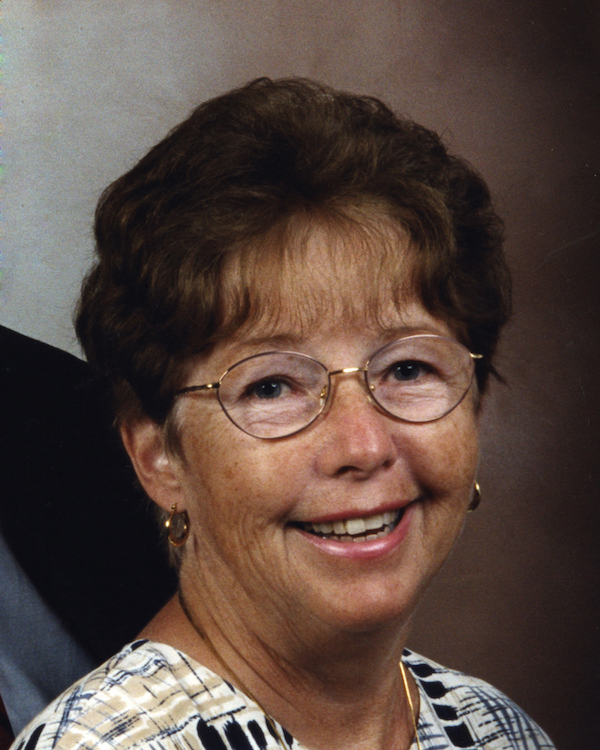 Obituary of Sheila E. La France
Please share a memory of Sheila to include in a keepsake book for family and friends.
Our Mom, Sheila E. La France (Campion) passed away June 26th, 2021 with her family by her side after a long battle with Alzheimer's disease. Sheila was born December 2, 1935, in Binghamton, NY, the third child of the late Gerald and M. Margaret Campion (Donavan). She was predeceased by her sister Maureen Locke and brother-in-law John Locke, Jr, her sister Patricia McGlynn, her brother-in-law John Kerska, and her niece Kathleen McGlynn. Sheila is survived by her husband of 64 years, Alfred T. La France. She is also survived by her three children and their spouses, Elizabeth (Steven) Schreiber, Durham, NC, Terrence (Amy ) La France, Charleston, SC, and Christopher (Shannon) La France, Tampa, FL. She is also survived by her beloved grandchildren, Ryan Schreiber, Emily Schreiber, Cate La France, Ben La France, and Sam La France. Sheila is also survived by her sister and brother, Eileen (James) Walters and Michael (Ellen) Campion, as well as sister-in-law Kathyrn Kerska and brother-in-law Charles McGlynn. She is also survived by many cherished nieces, nephews, cousins and friends. Sheila loved family, friends and spending the holidays together. She always wanted updates on how her nieces, nephews and grandchildren were doing and was so proud when attending life events such as high school and college graduations. Mom loved her relationship with the Catholic Church and enjoyed going to Mass with family. Every decision that Mom made was centered on her family and her faith. After many years as a stay at home Mom, she decided after a family trip to Myrtle Beach, SC that she would go back to work so that the family could go on more summer vacations. Mom brushed off her secretarial training from Ridley Secretarial School and got a job at Xerox in Rochester, NY. She worked her way up the ladder and after twenty years, retired as an executive secretary. Mom and Dad surprised the family with their sense of adventure after retirement, and led a three-year journey around the U.S in their RV. They ultimately relocated to Beverly Hills, FL for many years and enjoyed their 50th wedding anniversary there with family and friends. Things took a turn in 2013 when it became apparent to the family that Mom was ill. Mom and Dad relocated to Tampa, FL for more specialized medical care and Mom was diagnosed with Alzheimer's disease in 2014. We continued to learn from Mom and Dad as they battled their health issues. Even at a late stage, Mom would get upset if we didn't all sit down at the dinner table to have a meal together. Interestingly, we never knew how much Mom loved cookies until the manifestation of Alzheimer's prompted her to always ask for a cookie. When we were younger, Mom always told us "cookies before dinner will ruin our appetite." Well, it turns out that she would be snacking on cookies before dinner and we never knew it. Throughout her journey these past 8 years, Mom's priorities never changed and she never lost her faith or will to live. Her family and the Catholic Church were always the center of her life. The family is grateful for the healthcare providers that were there for Mom and Dad. This includes Dr. Amanda Smith and Dr. Annilea Gunn in Tampa, FL, Dr. Timothy O'Donnell in Chapel Hill, NC, and their respective healthcare teams. In addition to the excellent medical care Mom received, the CNA's that provided home care to Mom were our angels on earth. There were so many caregivers we are forever grateful for, such as Mary, Kahdijah, Jackie, Lana and Lamenter. Of course we would not have survived financially without the assistance of Bruce and the dedicated team at the Hillsborough County, Florida Department of Family and Aging and Jerene and the team at the Durham County, North Carolina Social Services Division of Aging and Adult Services. There were many other caregivers, meals on wheels volunteers, and other professionals that supported Mom and Dad, and we still see them in our hearts and minds every day. To those in this same battle alongside their loved ones, the family would like to offer words of encouragement and support. If there is one thing we have learned from our battle, it's to stick together and keep fighting. There are healthcare and other related services in your community, please reach out for assistance. They are ready to help. You just need to call. Most importantly, as we learned from watching Mom and Dad, never give up. A Funeral Mass will be offered at the Immaculate Conception Church, Durham, North Carolina at 5 p.m., Friday July 30, 2021. Family and friends are welcome to participate in a Mass to celebrate Sheila's life on earth and her final journey to Christ our Father. The Mass will be live-streamed on the Immaculate Conception YouTube channel, https://youtu.be/INgIi7-mA6Q. The family will also receive friends and family from 9:30 a.m. to 11 a.m., Saturday August 14, 2021 at the J.A. McCormack Sons Funeral Home, 141 Main Street, Binghamton, followed by burial in St. Augustine's Cemetery, Silver Lake, PA. The August 14th family gathering and graveside service will be available on the JA McCormack Sons funeral home YouTube channel on the afternoon of August 14th. In lieu of flowers, the family requests donations be made to the Alzheimer's Association.
Share Your Memory of
Sheila