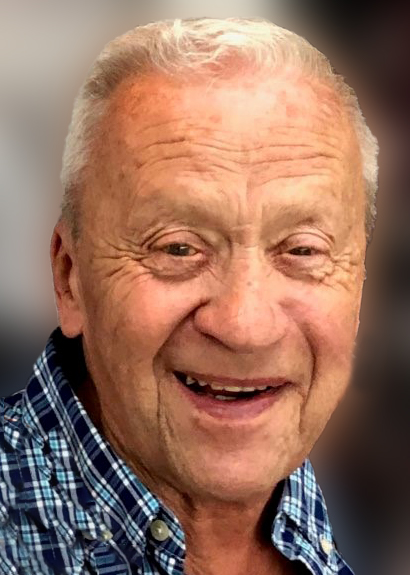 Obituary of Frank A. Meier
Please share a memory of Frank to include in a keepsake book for family and friends.
Frank A. Meier, 86, of Binghamton, passed away April 29 at home with his family by his side. Son of the late Frank and Madelyn (Doyle) Meier, Frank was born in Binghamton, NY. He was predeceased by his wife, Adele (Jimenez), sisters Madelyn Healy (Kearny, NJ) and Nancy Weymouth (Binghamton). His grandson Christopher Carroll and so many others are waiting to greet him with hugs. Family and friends meant a lot to Frank. He is survived by Janice, his wife of 26 years, children and spouses: Frank and Traci Meier, Bernadette Meier, Terry and Mike Lettmoden, Mike and Holly Meier, Kim and Bob Carroll, and Mark and Mary Meier. He is also survived by Jan's children: Steve and Tess Smith, Brenda and John Serafini, Beth and Jim Nystrom, and Daniel Dickerson. He was "Grandpa" to many grandchildren and great-grandchildren. Frank is also survived by his sister, Marilyn Norton, Binghamton, and many nieces and nephews. As a boy, Frank earned money with his shoe shine kit - he never lost the virtue of hard work. A 1952 graduate of BHS, Frank was a ping pong champion and voted the "most polite". He really liked winning, especially at ping pong, pool and cards, but was always a good sport if he lost, or as he says, he "let us win". He and his dad started a small HVAC wholesale company, Meier Supply, in 1957. Thanks to his dedication, hard work and relentless pursuit of customer satisfaction the company has grown to 17 locations with 165 employees. He was an inspiration to his fellow workers and no doubt will be missed. The success of Meier Supply is a testimony to his commitment of many years. Frank retired in 1995 to pursue his love of traveling - to tropical islands, lakes and even a drive to Alaska. He had fun playing cards, Ping-Pong, and shooting pool with friends and family. He was always fixing something at home. His wonderful sense of humor often caught us off-guard. He will be missed, and will forever remain as an example of a gentleman who we could always depend on. Frank's family would like to thank the Hospice team and the health care aides for providing such kindness and excellent care during his home hospice. In lieu of flowers, please consider donations in Frank's memory to the Alzheimer's Association or Mercy House of the Southern Tier, 212 N. McKinley Avenue, Endicott, NY 13760. There will be a private viewing for the family, and a celebration of Frank's life will be held at a future date.
Final Resting Place
Calvary Cemetery
501 Fairview St.
Johnson City, New York, United States
Share Your Memory of
Frank