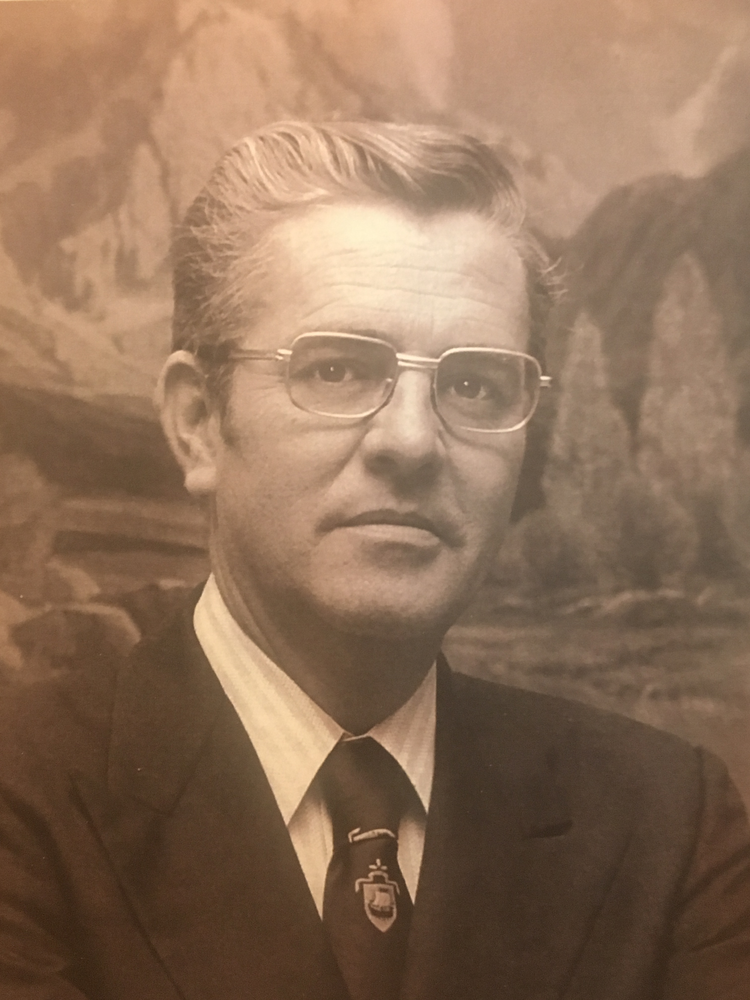 Obituary of Cornelius J. Lorden
Cornelius J. Lorden, Jr. passed away peacefully on Saturday, June 29, 2019 with Ellie, his wife of 61 years at his side. Connie was born on December 10, 1931 in Elmira, New York to Cornelius and Jane Lorden. Connie was predeceased by his parents, his bothers Robert, James and William and his sister Mary Theresa. Connie is survived by the love of his life Eleanor (Carr), his two boys Daniel (Andrea) and David (Jessica), his four grandchildren Sarah, Patrick, Robert and Connor, his sister-in law Sandra Lorden, his sister-in-law Arlene (Michael) Kenyon, his bother-in-law William (Carol) Carr, and many nephews and nieces.
Connie graduated from the Elmira Catholic High School in 1949. After a brief stint working for the Elmira Star-Gazette as a "cub" reporter, Connie enlisted in the United States Navy and served as a Navy Corpsman in Japan during the Korean Conflict. Connie met Ellie in Elmira shortly after returning from Japan and prior to enrolling at the University of Scranton. Connie married Ellie in 1958 and graduated from the University of Scranton in 1960. Connie began teaching math at East Middle School and transitioned to chemistry at the Binghamton Central High School where he became Vice Principal and then Principal through the consolidation of Binghamton North High School and concurrent construction of the Binghamton High School in 1983. Connie finished his career as the Principal of the East Middle School. After retirement, Connie remained active as the secular Principal of the Hillel Academy, selling Aflac insurance products, volunteering at the Broome County Council of Church's, and as a Board member of the Horizon Credit Union. Connie was an active member of Saint Patrick's Parish in Binghamton and served on its Parish Council.
Like many of the "greatest generation", Connie grew up amongst modest means and learned life's lessons with his tight-knit family and buddies in Elmira. The U.S. Navy, and the subsequent G.I. Bill, afforded Connie the opportunity to attend college and become an educator. Connie had a passion for helping all of his students, but was especially drawn to quietly helping those living in poverty or otherwise struggling. Connie was an avid sports fan and particularly loved baseball and the New York Yankees.
Connie was devoted to Ellie, his boys, his daughters-in-law and grandchildren. Connie always provided unconditional love, support, sound advice and was their moral compass. Connie had a tremendous sense of humor and an easy way about him. Because of this, people both gravitated to him and respected him.
Connie and Ellie made many friends during their 58 years together in Binghamton: Arthur and Ruth Levy; Joe and Ann Maughan; Chuck & Midge Durgin; and Tony & Marie Renzi to name just a few. Connie and Ellie were also famous for enjoying meals at the Park Diner. The family would like to thank the Papastrat family for treating Connie and Ellie like a member of their own family.
In a eulogy that Connie delivered at his sister Mary Theresa's funeral, he stated: "For those of you who knew the Lorden's when we grew up you may have thought that we had nothing. The opposite was true, however, in that we had everything. We had each other, we had laughter and we had the Church." In many ways, his own words are the embodiment of the priorities of his life; family, humor and faith.
The family would like to thank the administration and staff at The New Jewish Home, Sarah Neuman in Westchester for the compassionate care he received before the end of his life.
A Funeral Mass will be offered at St. Patrick's Church, corner of Oak and Leroy Streets, Binghamton, Wednesday at 9:30 a.m. Burial will be in Calvary Cemetery, Johnson City. The family will receive friends at the J.A. McCormack Sons Funeral Home, 141 Main Street, Binghamton, Tuesday from 5 to 7 p.m.
In lieu of flowers, the family requests donations in Connie's name to Catholic Charities of Broome County at www.catholiccharitiesbc.org
Visitation at Funeral Home
5:00 pm - 7:00 pm
Tuesday, July 2, 2019
J.A. McCormack Sons Funeral Home
141 Main St.
Binghamton, New York, United States
Mass
9:30 am
Wednesday, July 3, 2019
St. Patrick's Church
9 Leroy St.
Binghamton, New York, United States
Final Resting Place
Calvary Cemetery
501 Fairview St.
Johnson City, New York, United States
Share Your Memory of
Cornelius