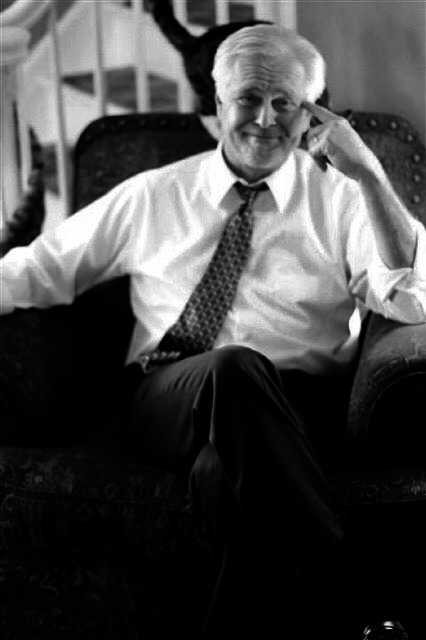 Obituary of John C. Ruttle
Some of us know him as John. Some of us know him as Carter. For thousands of others, it was John Carter. But to those closest to John or Carter, we know a soul and spirit big enough to embrace an entire city. John Carter Ruttle, Jr., touched many lives from childhood well into adulthood, the eldest son of a family of seven. Active, athletic and entertaining, he eventually found his way into broadcast radio studios across the nation, spending most of his time on the air in his beloved Binghamton. From early days, John was an accomplished swimming athlete, horseman, sailor, musician, singer and improvisor of lyric and song, often found in social situations with a guitar on his knee, serenading and cracking up a room of family and strangers alike. John, born in Michigan, eventually moved to Sioux Falls, South Dakota, and Waverly, New York, attending high school in Waverly, where he met later married his future wife Arlene Canzler (of Waverly). Following high school, he joined the Navy in 1968, in San Diego. He was honorably discharged from basic training due to a childhood injury. He eventually made his way to New York City, attending a broadcast trade school, receiving a certificate of completion. It wasn't long after this that John, and eventually he and his growing family, traveled across several states, as he worked at radio stations in Michigan (where his trade name was "Buck Bradley," a Country and Western station DJ), Pennsylvania, Connecticut and New York, ultimately spending the most of his broadcast years on the air in Binghamton. Upon what is hard to call a retirement, John joined his son Peter and worked as an accomplished craftsman, electrician and plumber, refurbishing interiors, kitchens, bathrooms of local homes and business. John worked until the day he passed. John is survived by his loving wife Arlene (Canzler), sons John III, Matthew, and Peter, grandchildren Hannah, Carter, Madison, and Micah (of parents John and Amy Ruttle), and grandchildren Orson and Sunder (of Matthew and Sarah Lyn Ruttle). John is also survived by siblings Carla, Douglas, Patricia, and Craig. Funeral Services will be held at the J. A. McCormack Sons Funeral Home, 141 Main Street, Binghamton, Saturday at 12 Noon. The family will receive friends at the McCormack Funeral Home, Saturday from 10 a.m. until 12 Noon. In lieu of flowers, expressions of sympathy in John's memory may be made to the Broome County Dog Shelter, 110 Cutler Pond Road, Binghamton, NY 13905.
Visitation at Funeral Home
10:00 am - 12:00 pm
Saturday, September 15, 2018
J.A. McCormack Sons Funeral Home
141 Main St.
Binghamton, New York, United States
Funeral Service
12:00 pm
Saturday, September 15, 2018
J.A. McCormack Sons Funeral Home
141 Main St.
Binghamton, New York, United States
Share Your Memory of
John