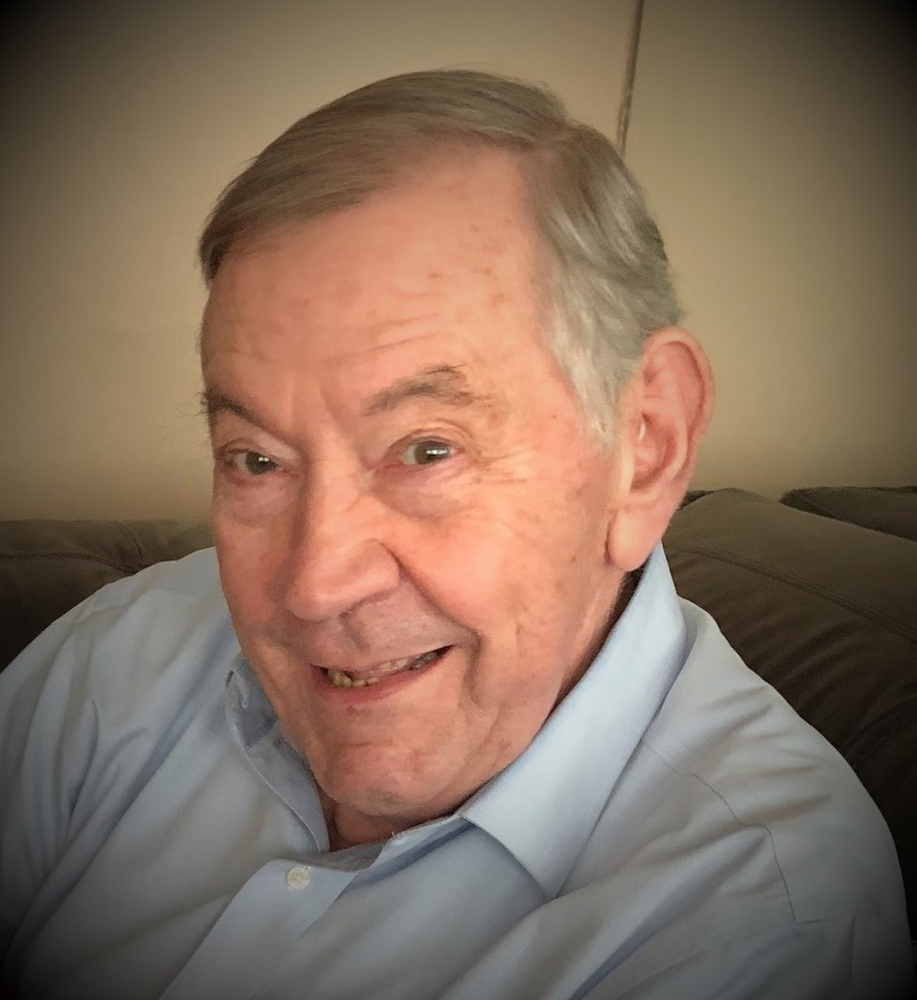 Obituary of Raymond T. Giblin
Raymond Thomas Giblin a.k.a. "The Mayor", 75, of Binghamton, passed away peacefully into the arms of the angels on December 28, 2020, after a brief battle with cancer. His charm, charisma, and kindness filled the hearts of all, wherever he would go, and his absence will be greatly missed by so many. He was the epitome of generosity and thoughtfulness. Always willing to lend a helping hand and a witty remark. He was a remarkable soul. Ray was a successful and compassionate pharmacist, a lovable, selfless father and grandfather, a devoted husband, an adoring brother, uncle, and friend. But most of all, Ray was a self-proclaimed award-winning comedian. Anyone who had ever met him knew at least one of his infamous jokes and was a better person for having heard it. The smiles he brought to so many in his lifetime will be remembered with a raised glass. May the road rise to meet you, until we meet again. Raymond was a graduate of Albany College of Pharmacy and Health Sciences ('68) and owned both Giblin's Pharmacy, Binghamton ('75-'84) and Conklin Pharmacy, Conklin ('86-'95). He was a pharmacist at other local pharmacies, including Price Chopper and Sam's Club with valued loyal customers until his retirement in 2016. Raymond was a proud Irish catholic and a member of The Parish of Saints John and Andrew Church. He enjoyed gathering with family and friends at the Giblin farmhouse, Quaker Lake, Brackney Inn, Giblin's Irish Pub, and cheering on the Yankees, Notre Dame, Giants and Rangers. Raymond was the youngest of twelve and predeceased by his parents, Walter and Kathryn Giblin; brothers and sisters, Paul Giblin, Walter Giblin, Ward (Bette) Giblin, Robert (Helen) Giblin, Kenneth (Bonnie) Giblin, Burt Chamberlain, Grant Sullivan, Genevieve (Thomas) Sullivan, Kay (Giblin) Lynch, Edward Bradley; parents-in-law, James and Mary Neylan; brother-in-law, Robert Neylan. He is survived by his loving wife of 49 years, Colleen (Neylan) Giblin; four children and their spouses, Kelly (Scott) McGowan, Kimberly (Matthew) Krukin, James (Kara) Giblin, Kerri (Salvatore) Ferraro; 10 grandchildren, Connor and Hannah McGowan, Evan, Trevor, Nolan, and Alayna Krukin, Kiernan and Kathleen Giblin, Leonardo and Mia Ferraro; sisters and brothers, Edna Sullivan, Ruth Chamberlain, Maureen Bradley, Jack (Mary) Giblin, Jim Lynch, Mary Ann Giblin and Hazel Giblin; sister-in-law, Marilyn Neylan; seven godchildren, Kenneth Giblin, Marie (Lynch) Rossie, Bridget (Bradley) Davis, John Giblin, Lisa (Neylan) Follis, Kelley (Neylan) Smith, Kristen (Neylan) Dowling; and many nieces, nephews, cousins, and friends. A special thank you to Raymond's brother, Jack Giblin, for all his help and loving guidance over these past few months. A funeral mass will be celebrated at The Parish of Saints John and Andrew Church, 1263 Vestal Avenue, Binghamton, on Monday, January 4, 2021 at 11:30 am and will be live streamed from their Facebook page. In lieu of flowers, a donation in Raymond's memory to your favorite local charity would be a beautiful gesture.
Mass
11:30 am
Monday, January 4, 2021
Church Of Ss John And Andrew
1263 Vestal Ave.
Binghamton, New York, United States
Share Your Memory of
Raymond