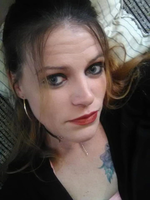 Erica Renee Edwards-Lindenmayer
Erica Renee Edwards-Lindenmayer passed away on Jan 26th, 2019 at the young age of 31. Erica was predeceased in life by her grandfathers David Lesch and Thomas Edwards. Surviving are her daughter Destiny Jane , 8 yrs. Her father Craig Lesch, mother and stepfather Sandie and Fred Shriber. Grandmothers Helen Lesch and Betty Edwards. Sister Tiffany Edwards; niece Amanda and nephew Edward Swan. Step brother Fred Shriber and step sister Christina (Bob) Cardoza. She has many Aunts, Uncles and cousins grieving for her loss. Erica also leaves behind her godmother Patti Flint. Erica always had a kind and generous soul making an impact in the lives of close friends. We will miss Erica greatly. Fly high and rest easy.
A celebration of Erica will be held for family and close friends on Saturday Feb 2, from 1-4pm at 50 East Clapham Street, Binghamton NY.